INFINITI NOW
Buying & Leasing Evolved
2023 INFINITI QX60 Review & Details | Glendale INFINITI
Lease Offers
Purchase Offers
INFINITI QX60 Cargo Space Overview
INFINITI QX60 Connectivity – Apple CarPlay & Android Auto
INFINITI QX60 Drive Assistance Overview
INFINITI QX60 Interior Luxury Overview
CONQUER LIFE IN STYLE

INFINITI has taken care to ensure that the digital color swatches presented here are the closest possible representation of actual vehicle colors. Swatches may vary slightly due to viewing light or screen quality. Please see the actual vehicle and colors at your dealer.

[*]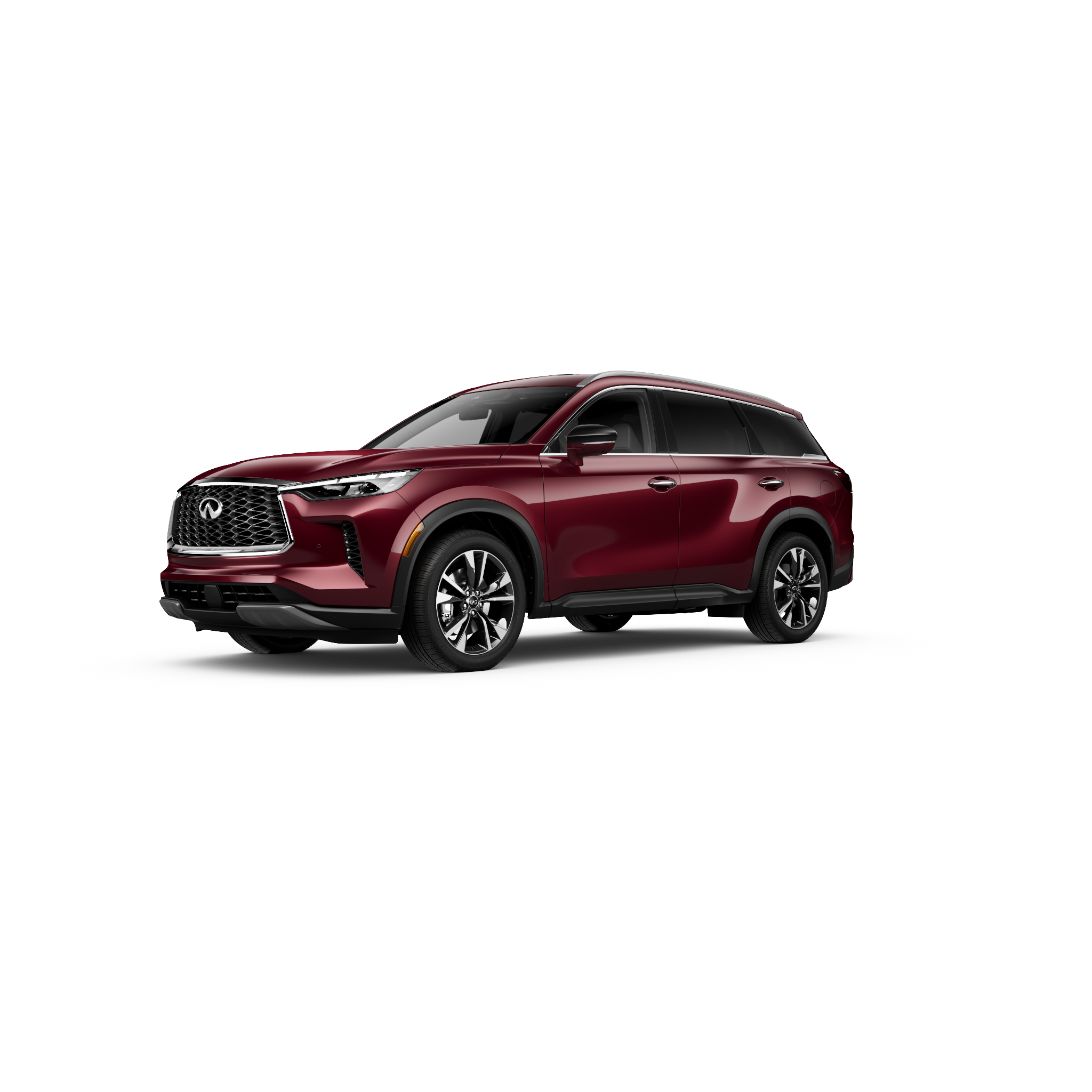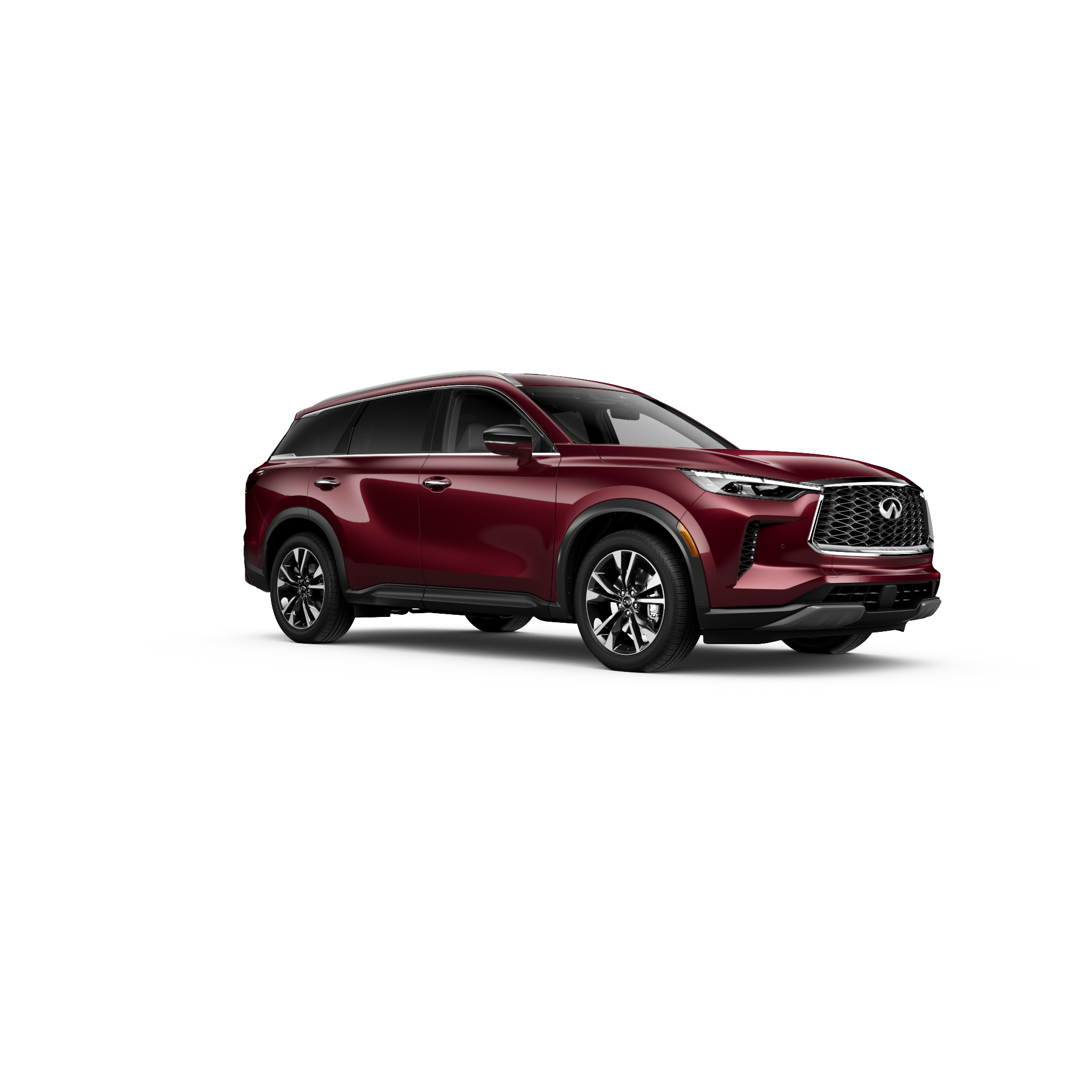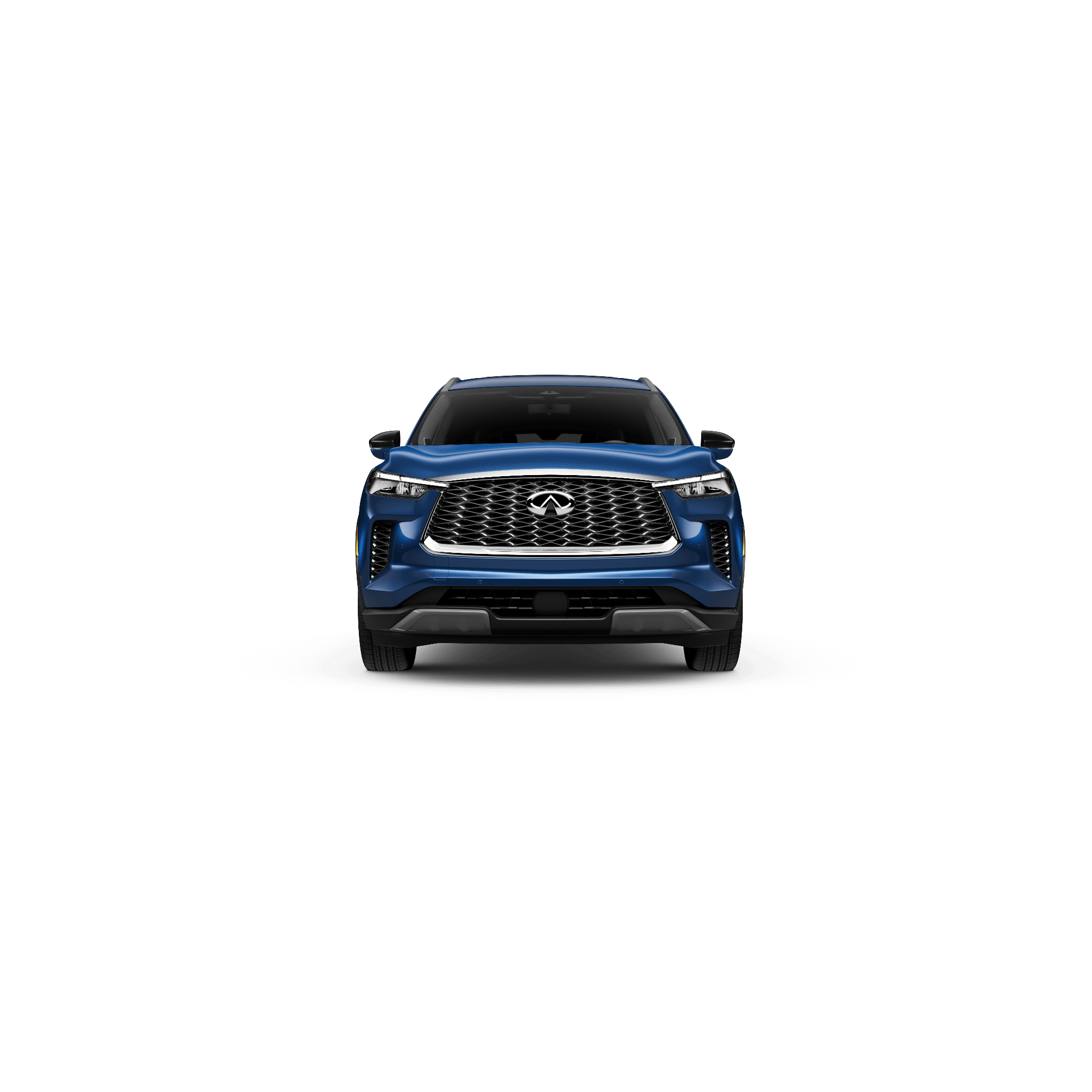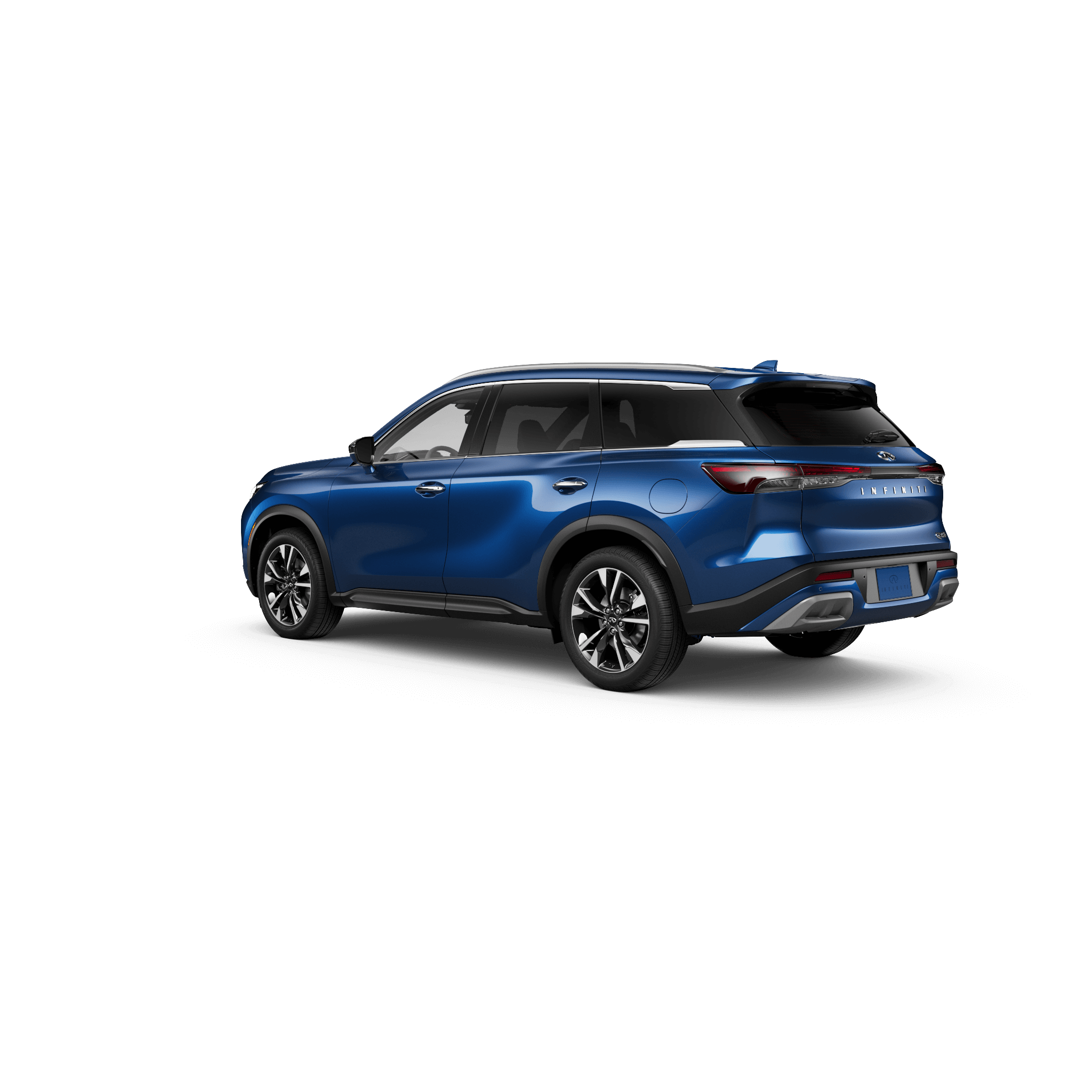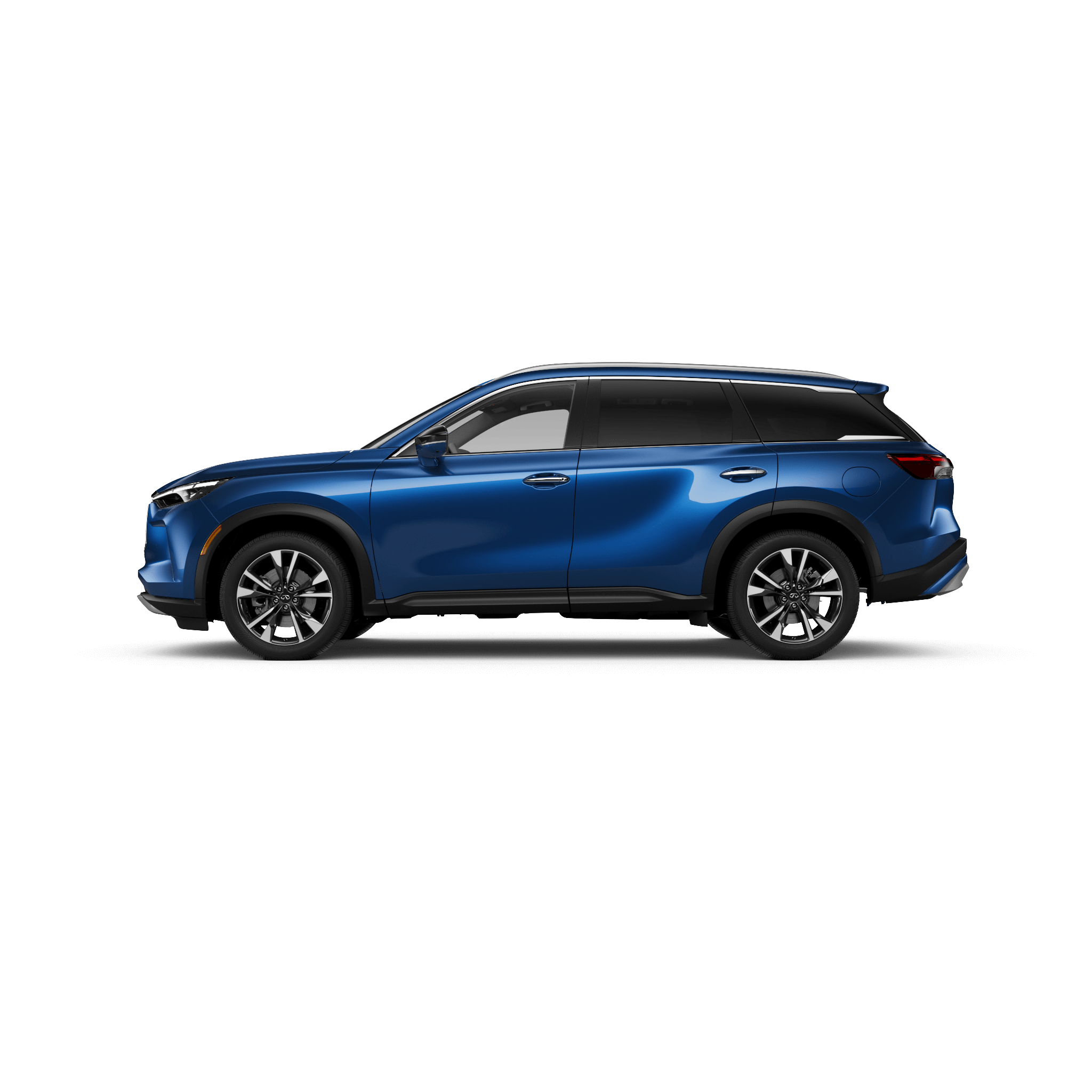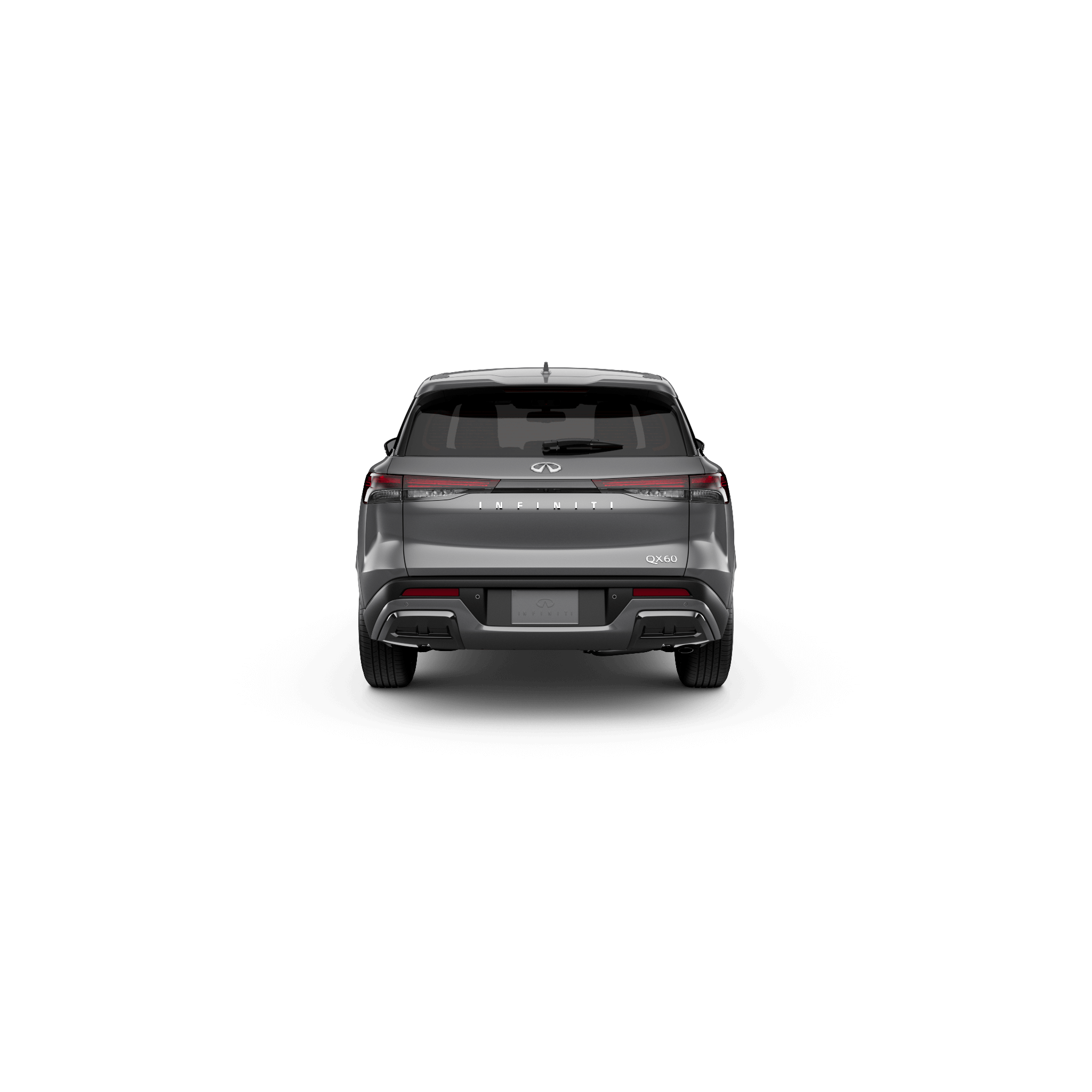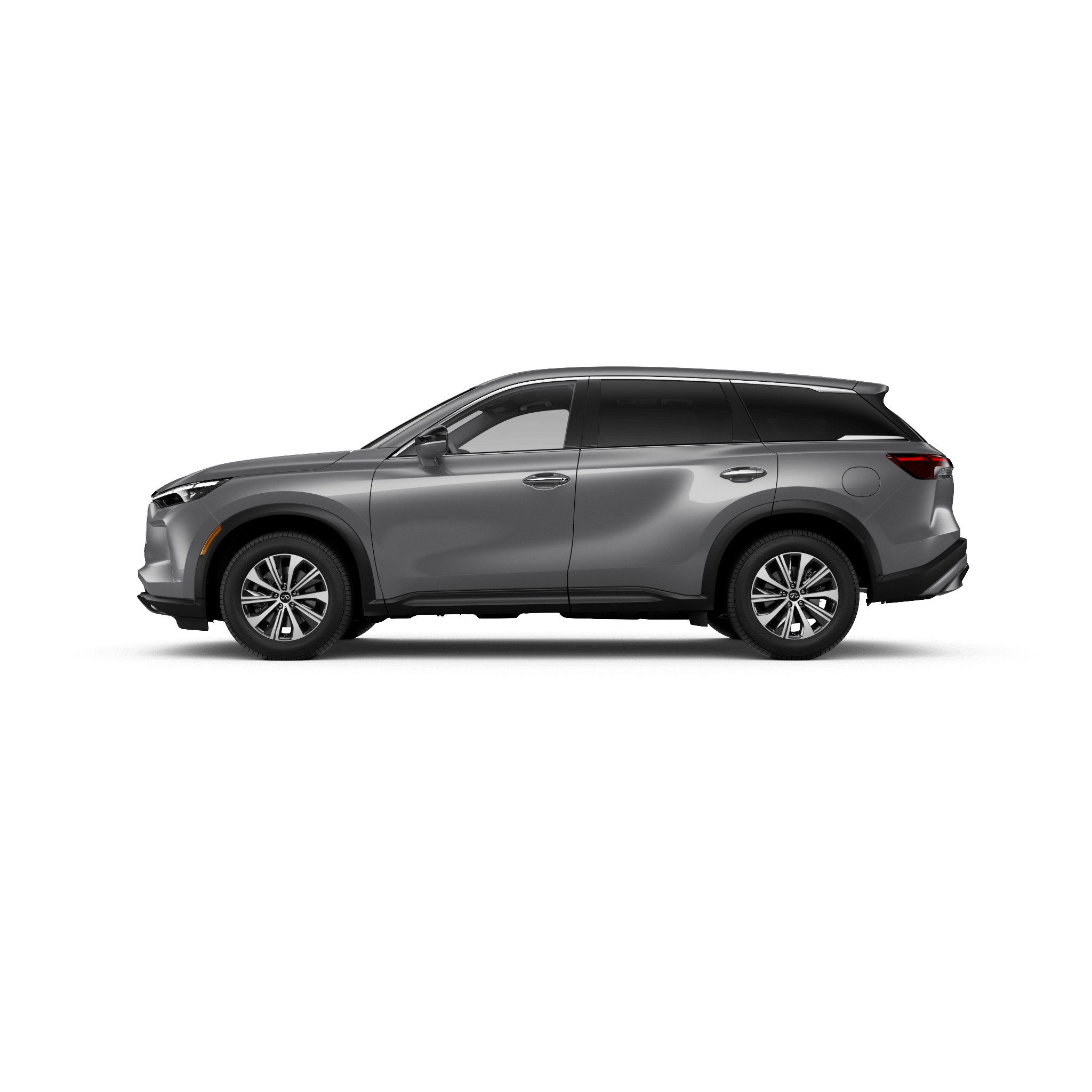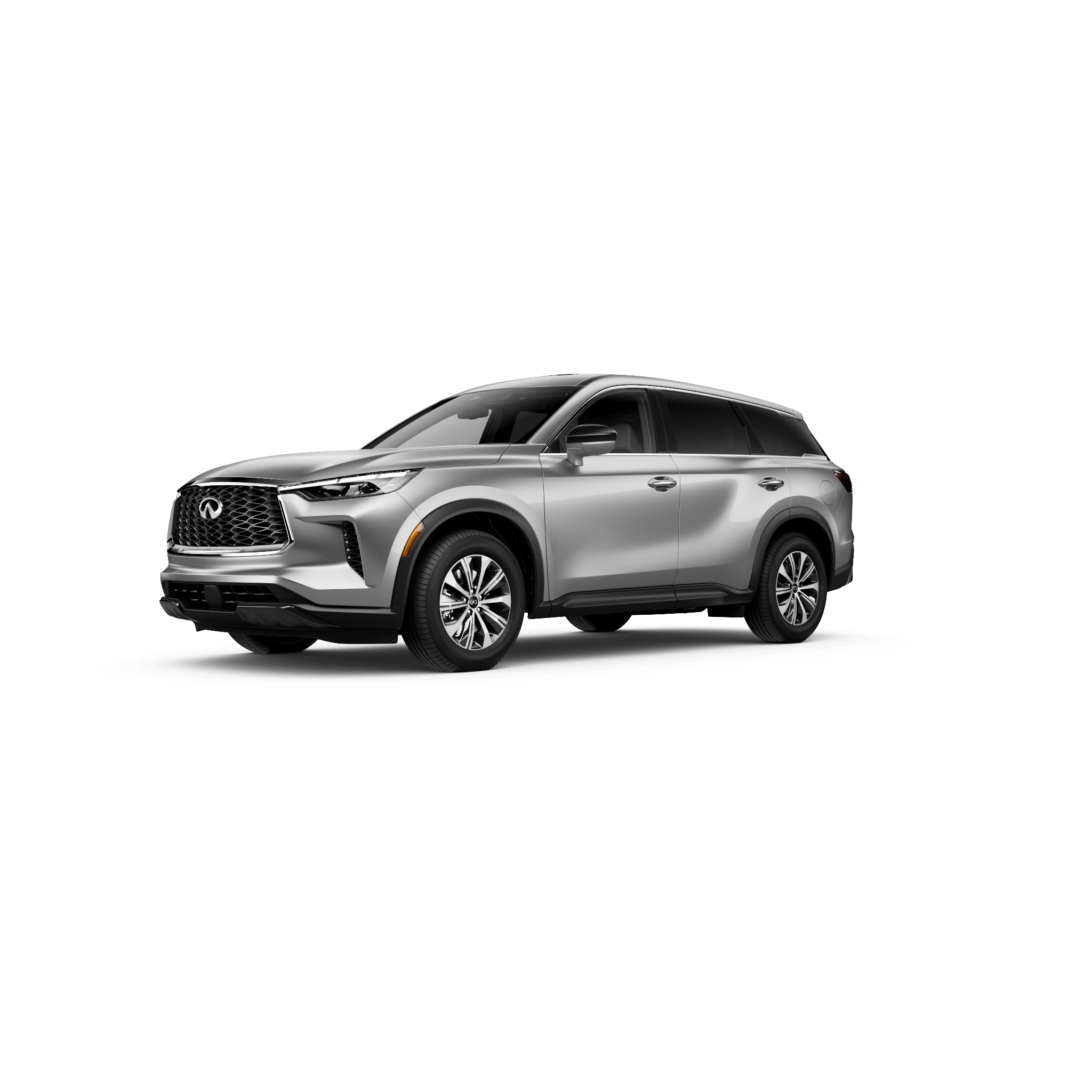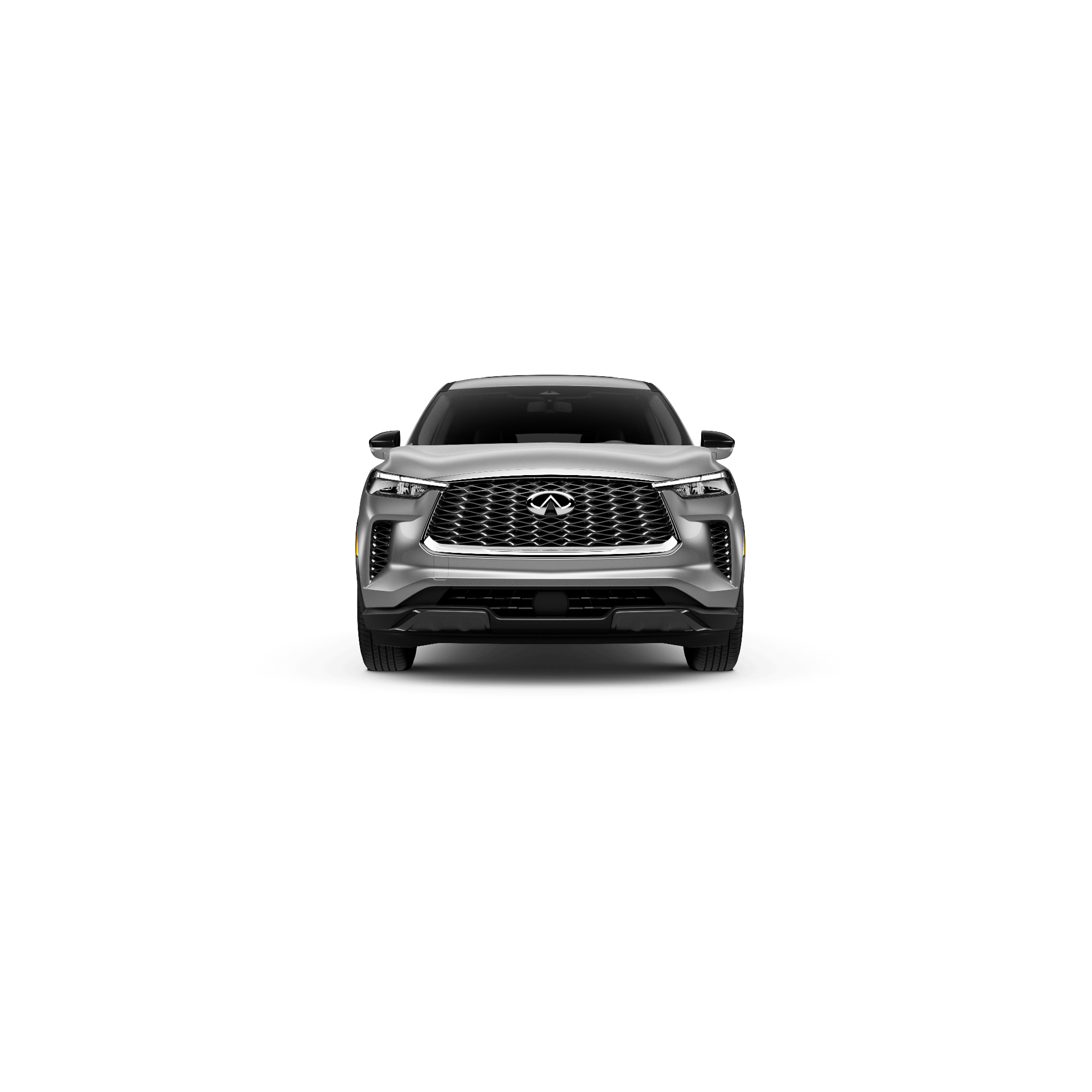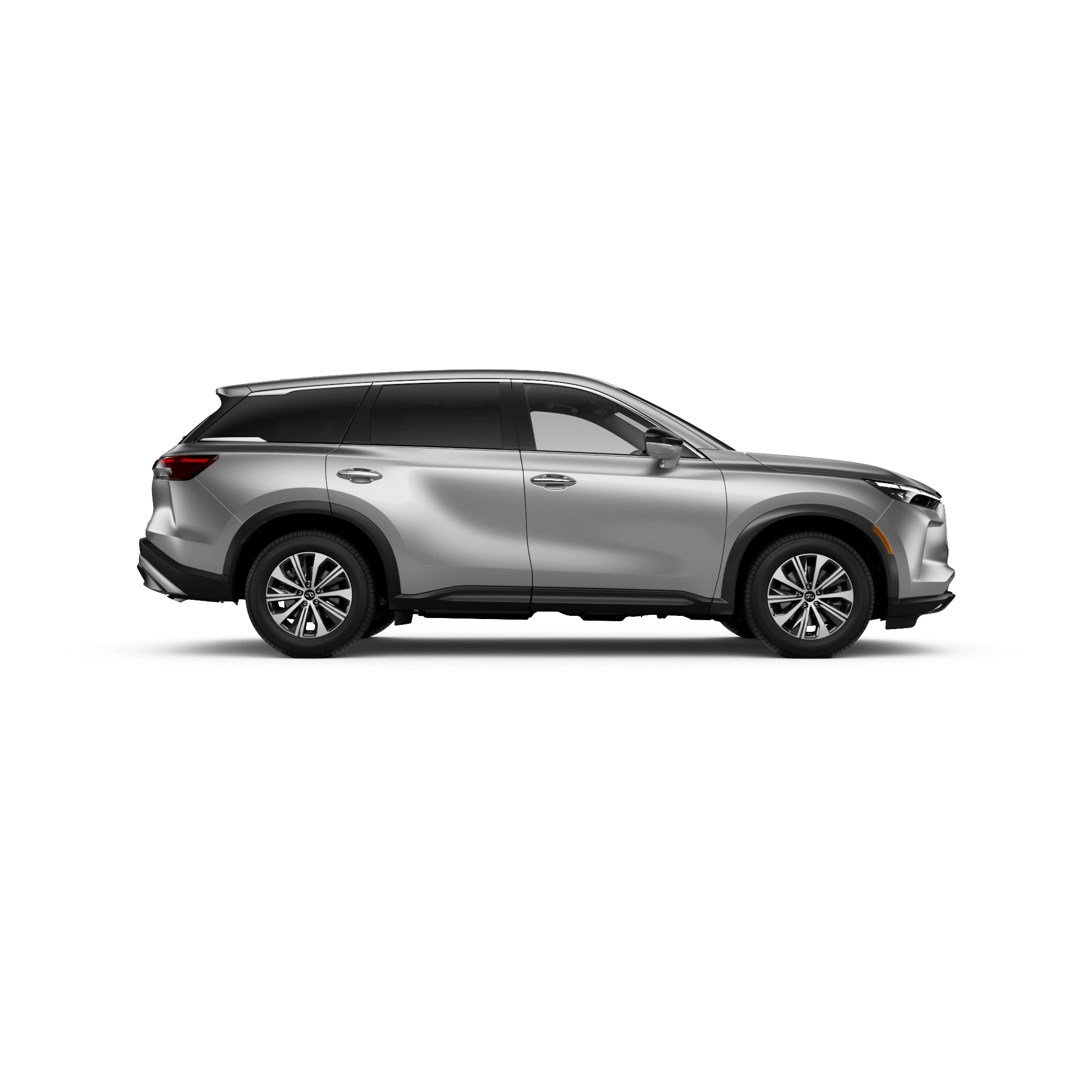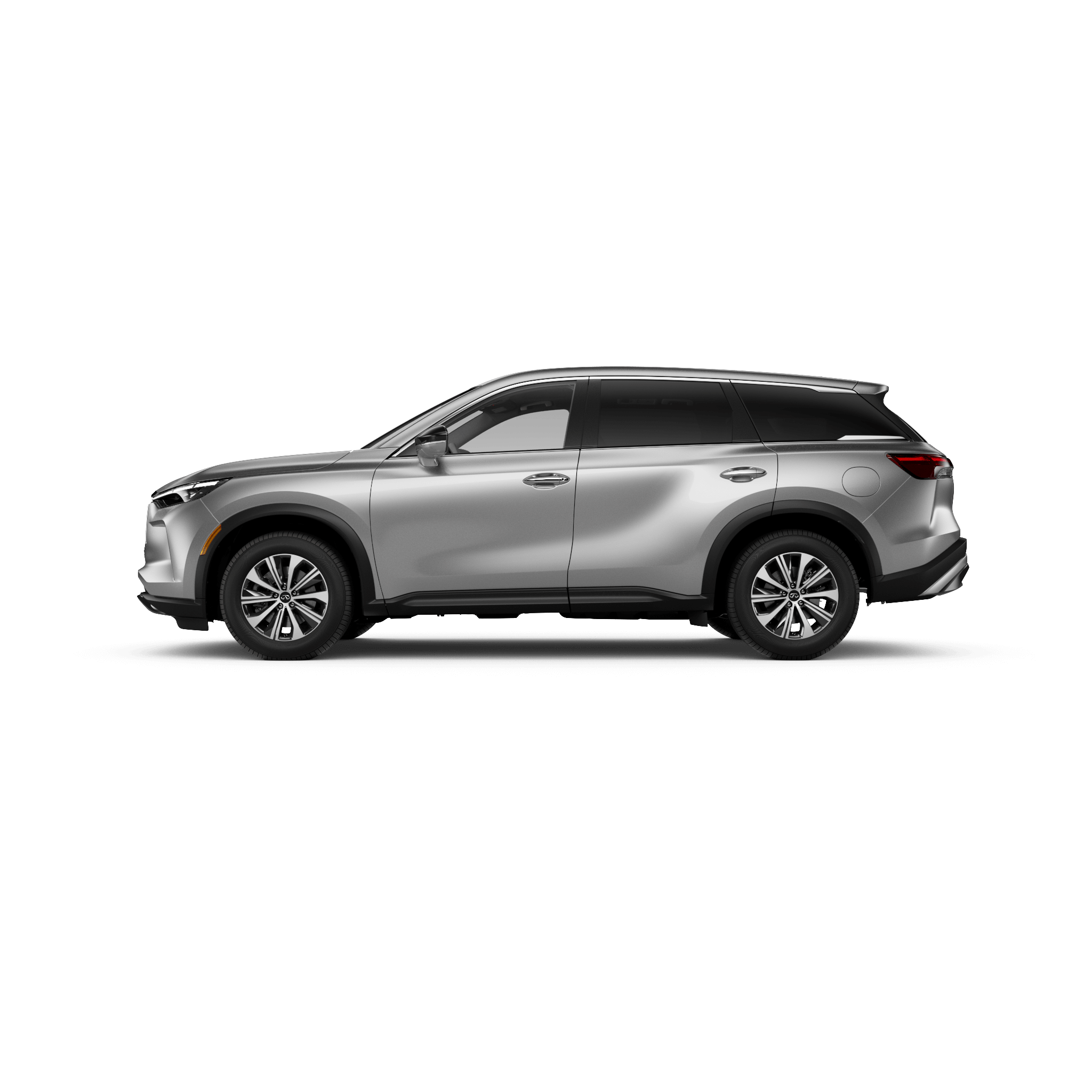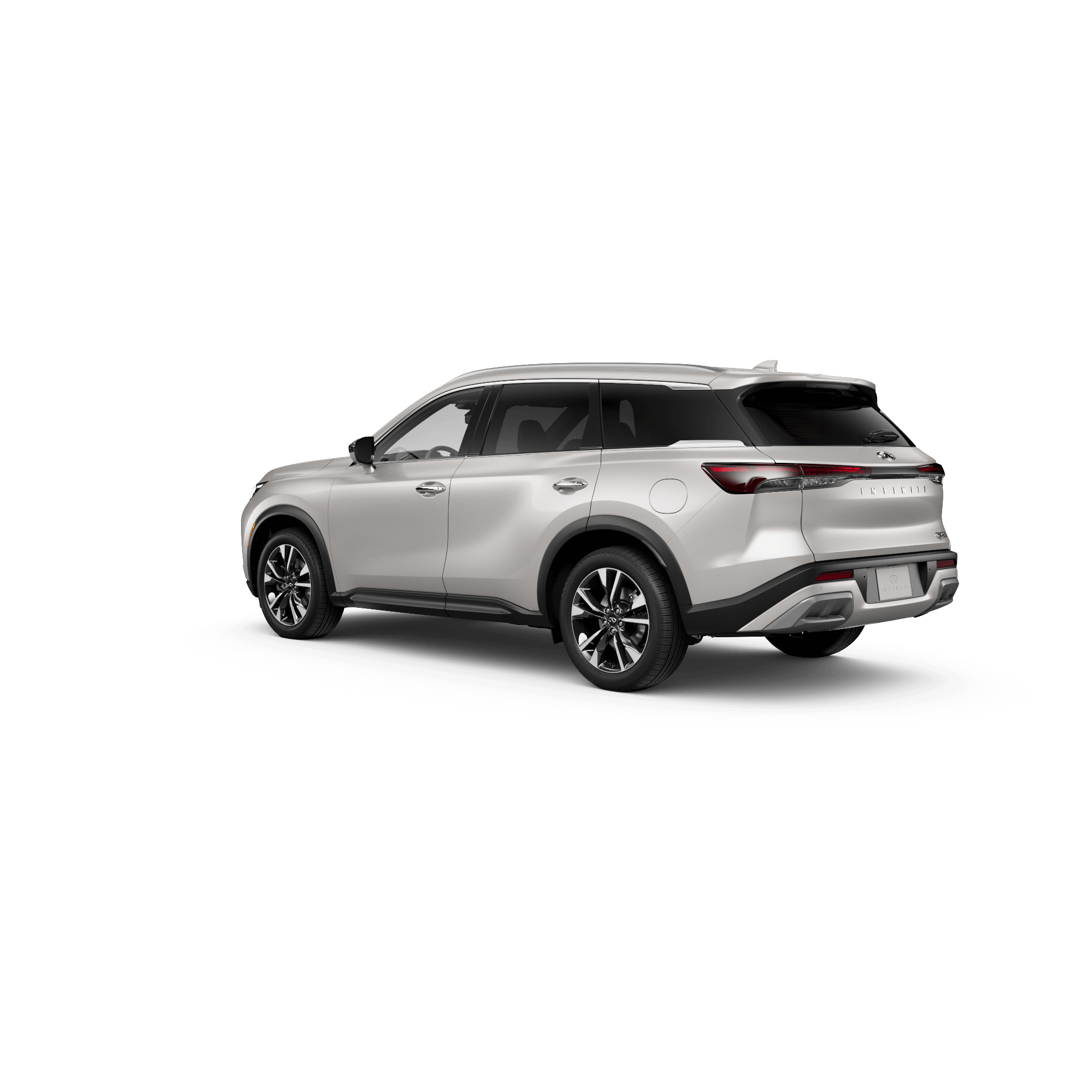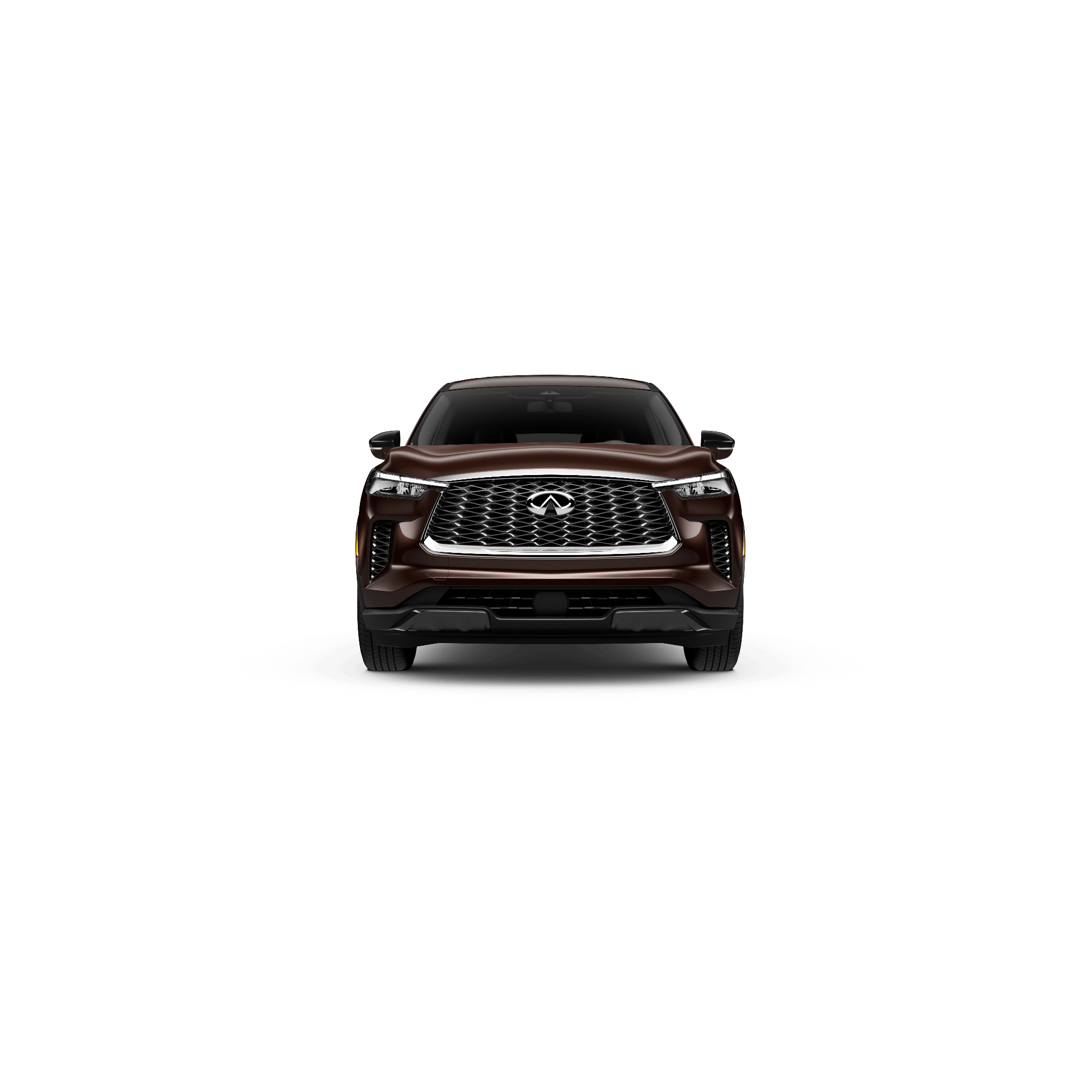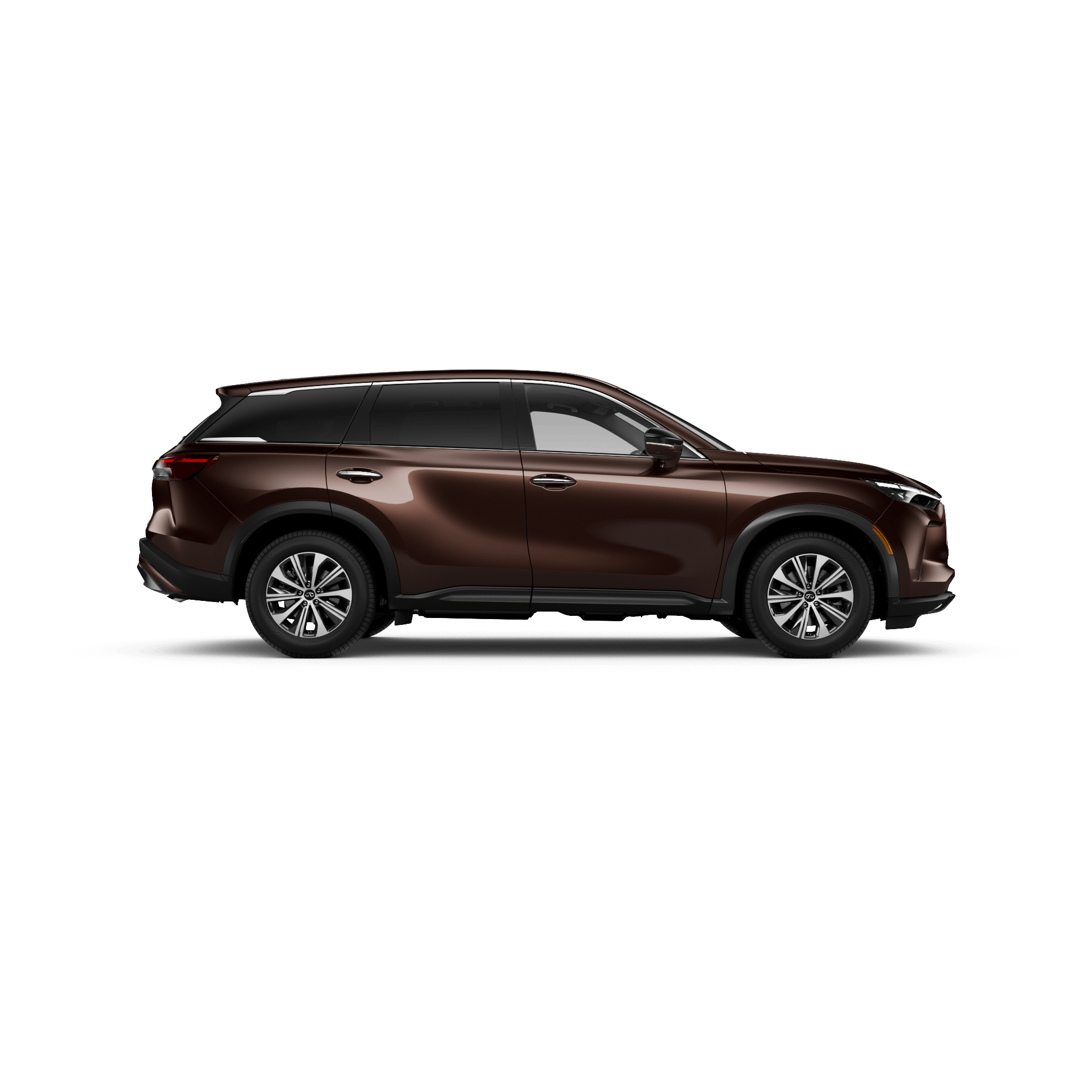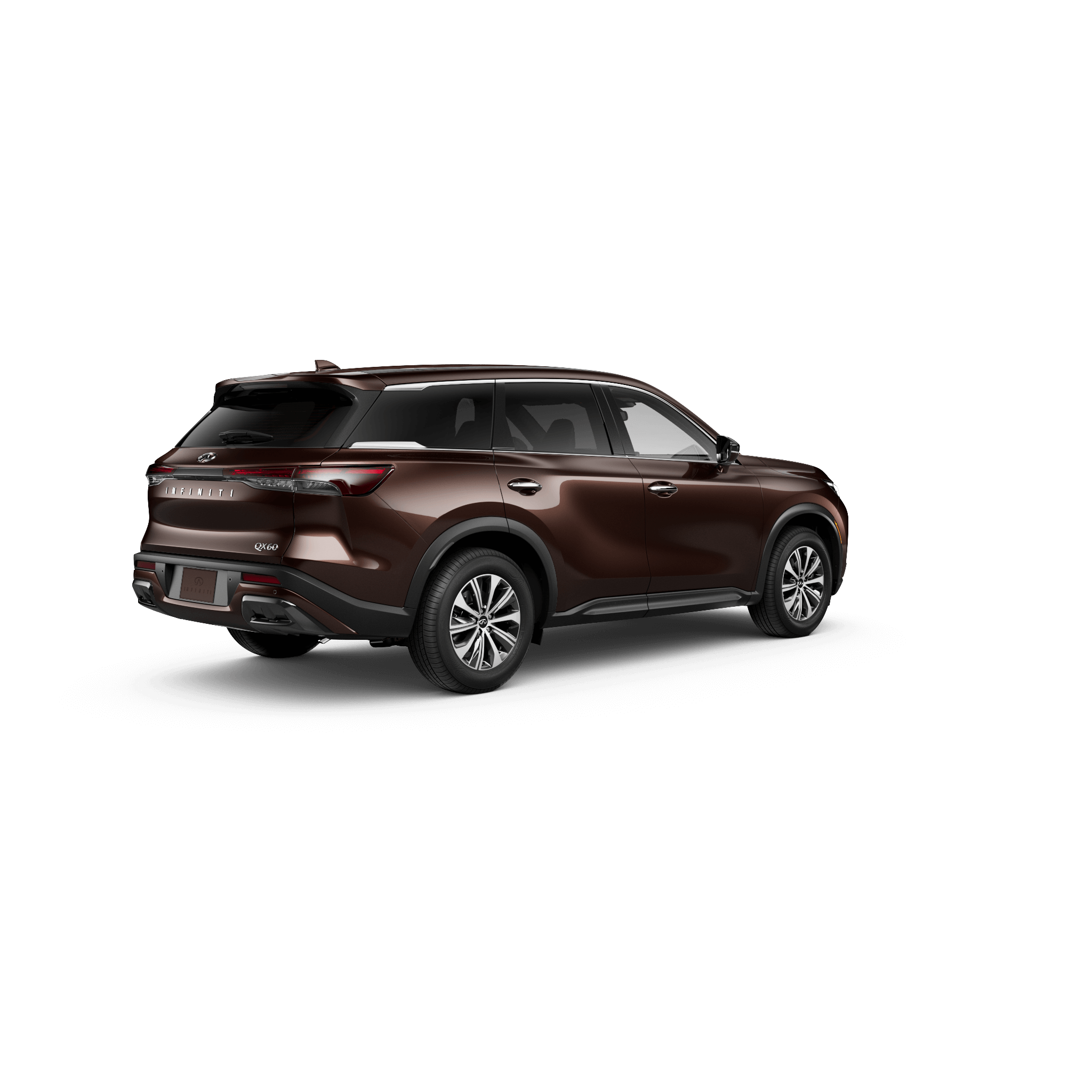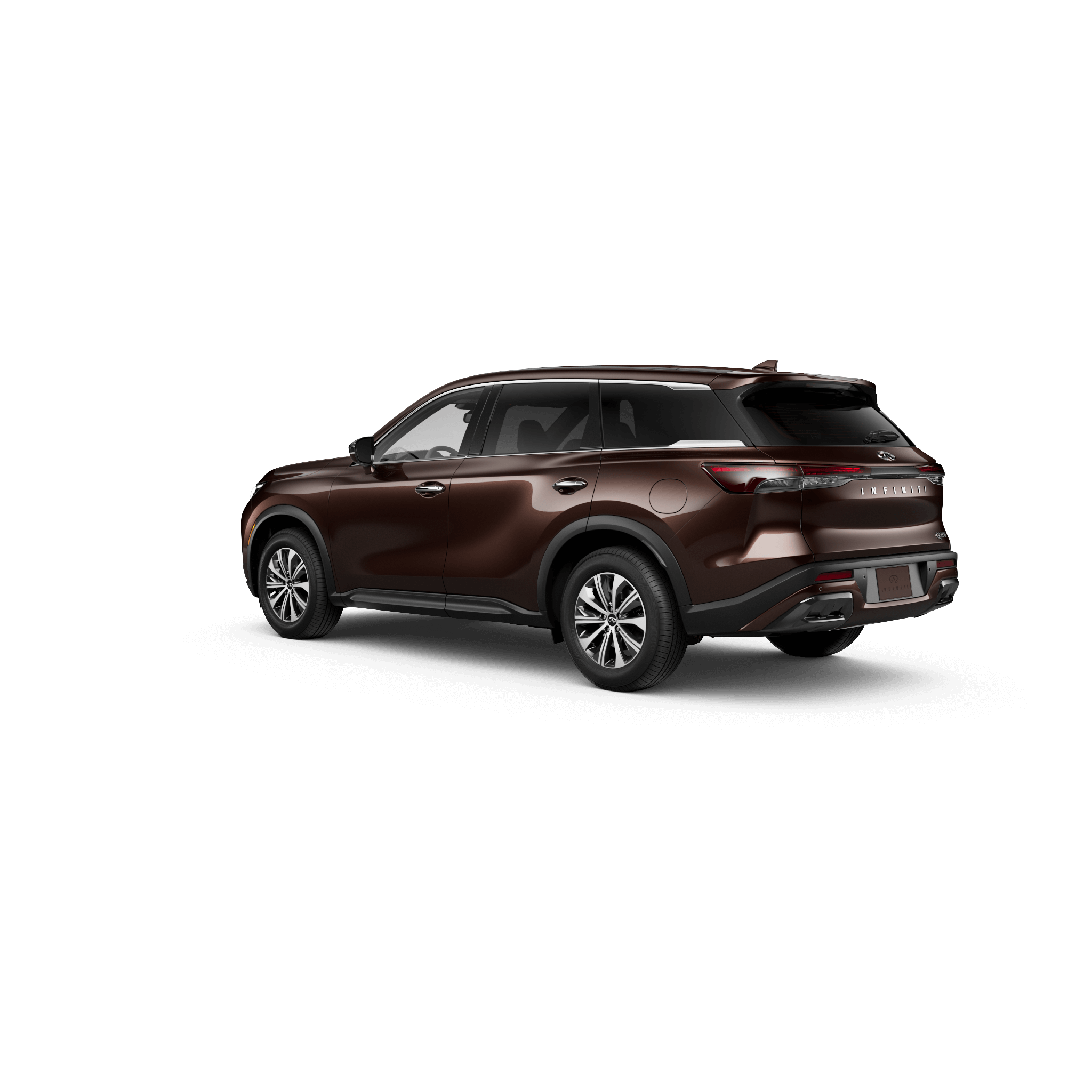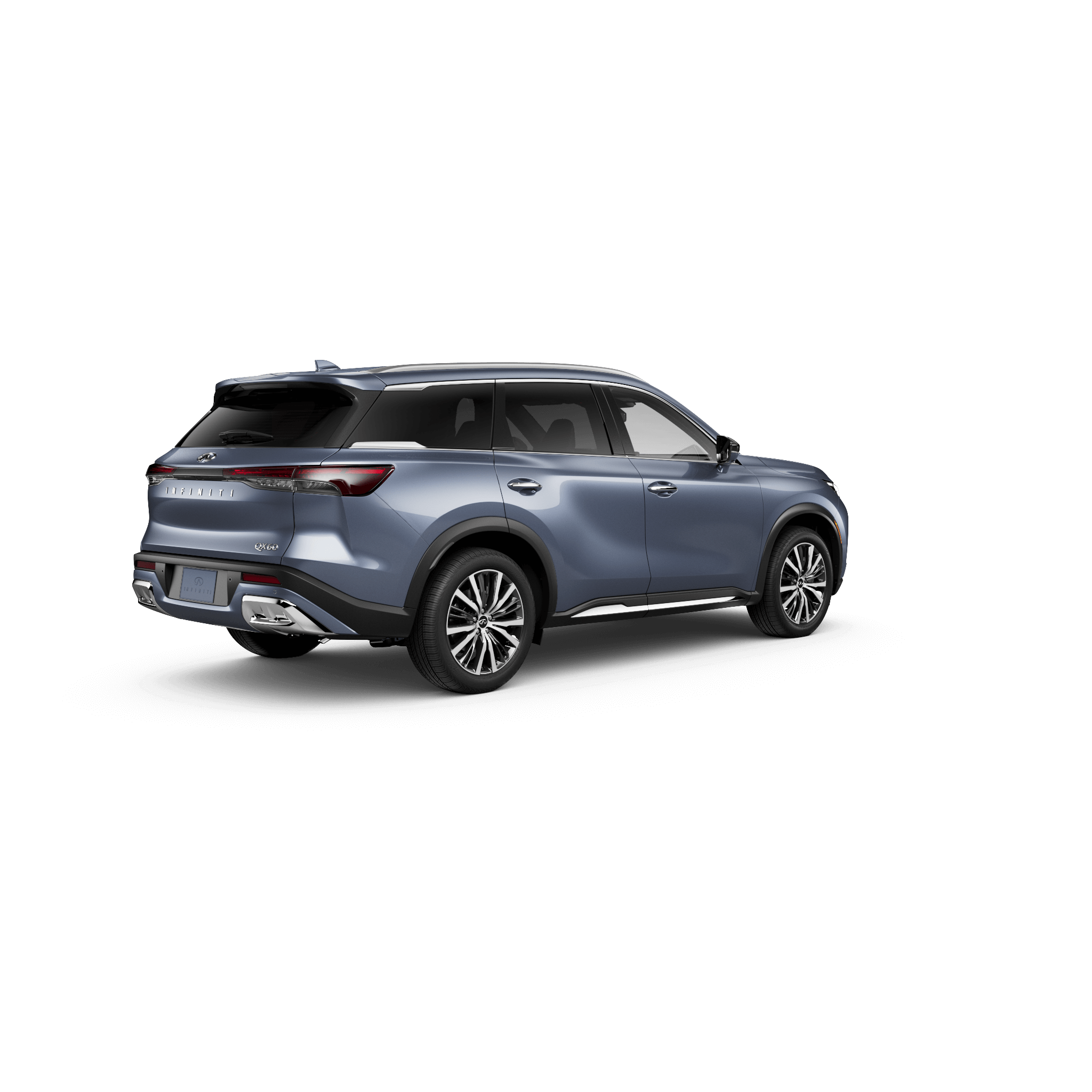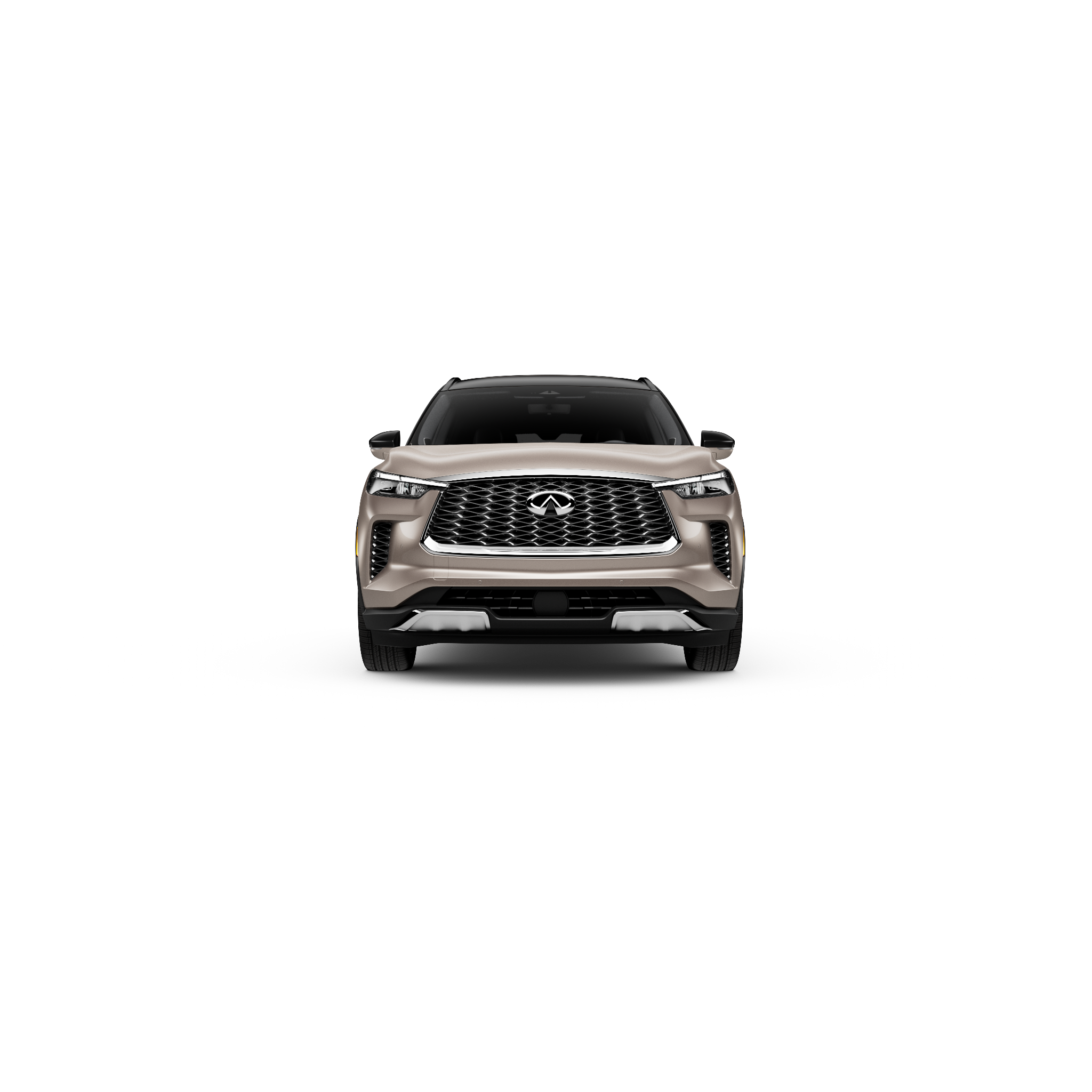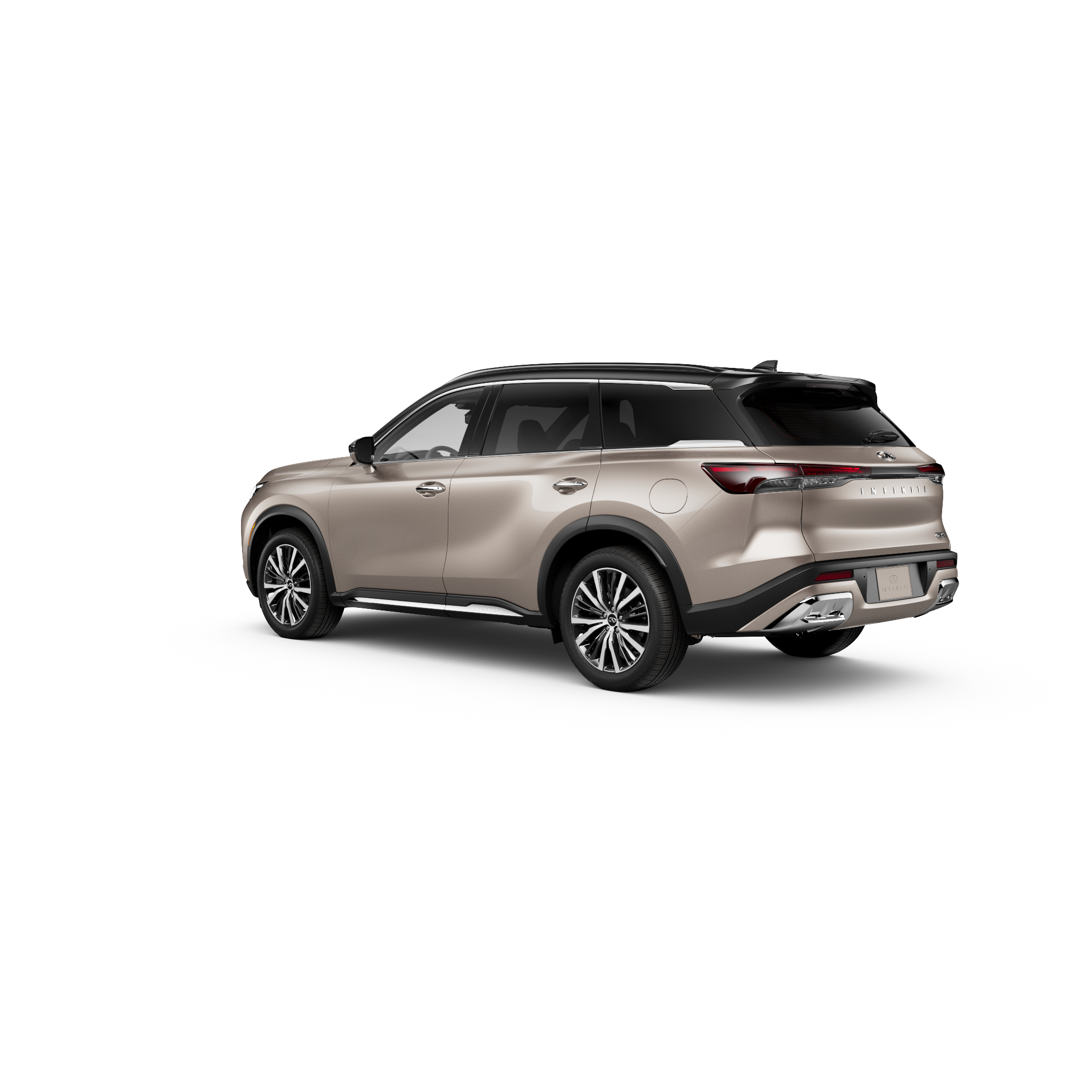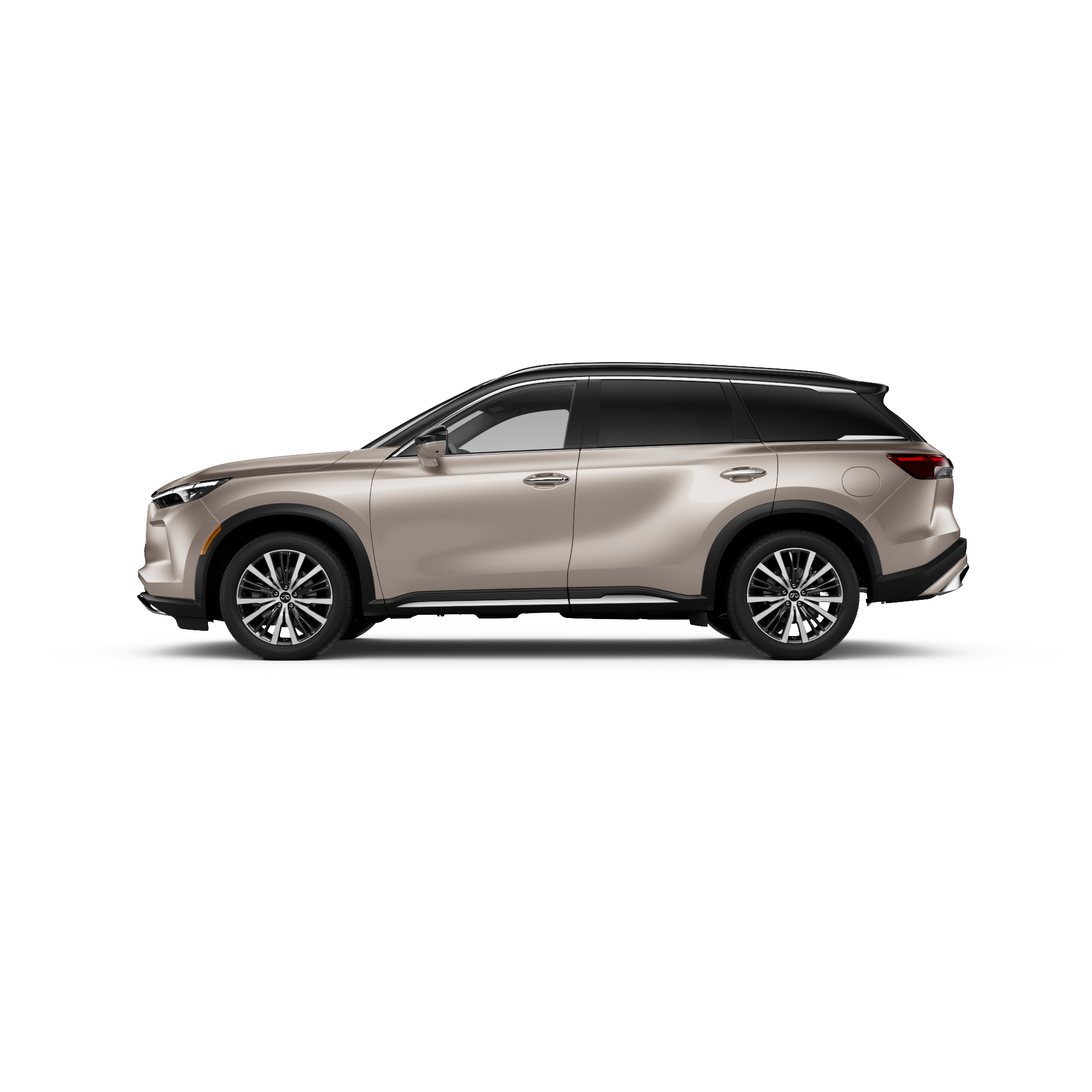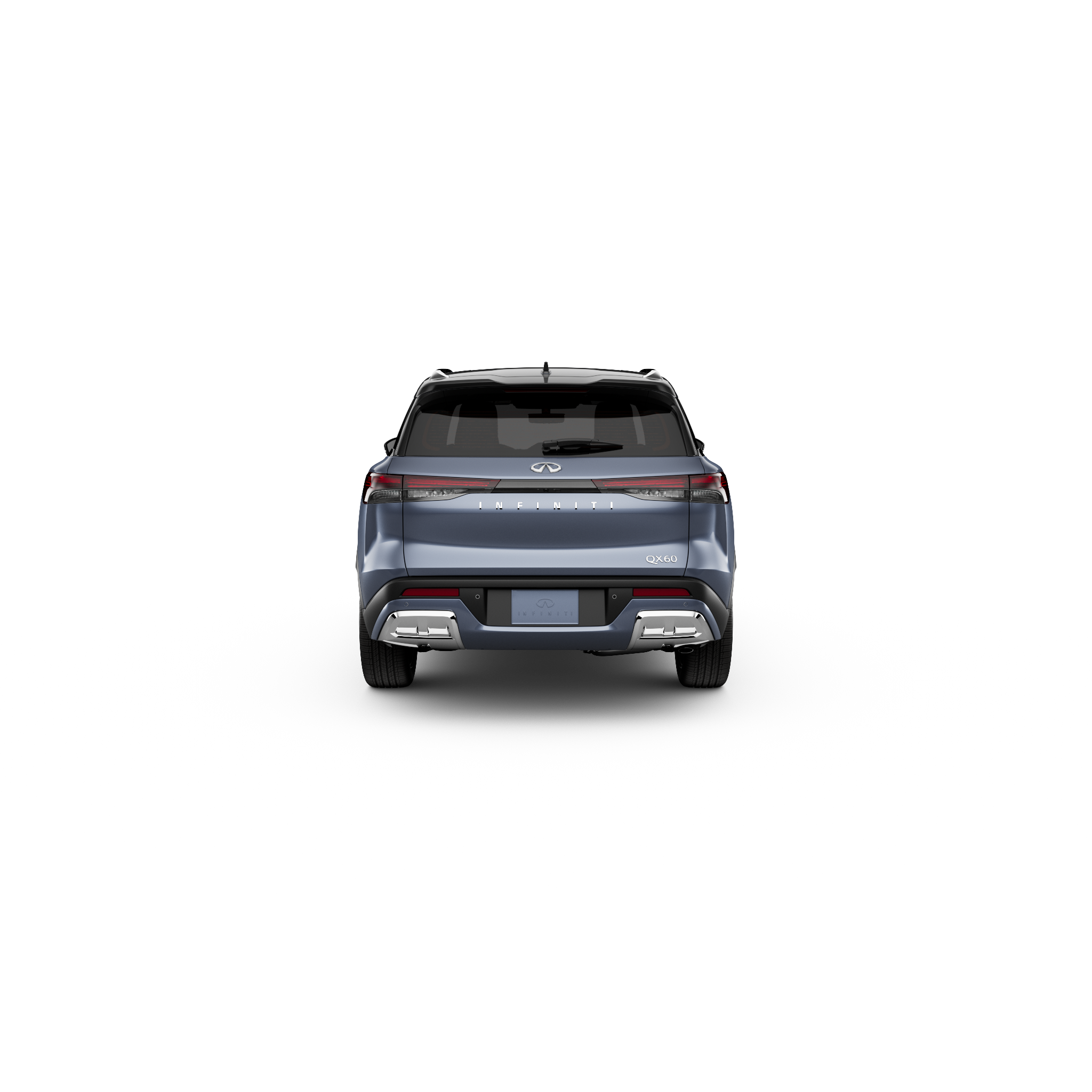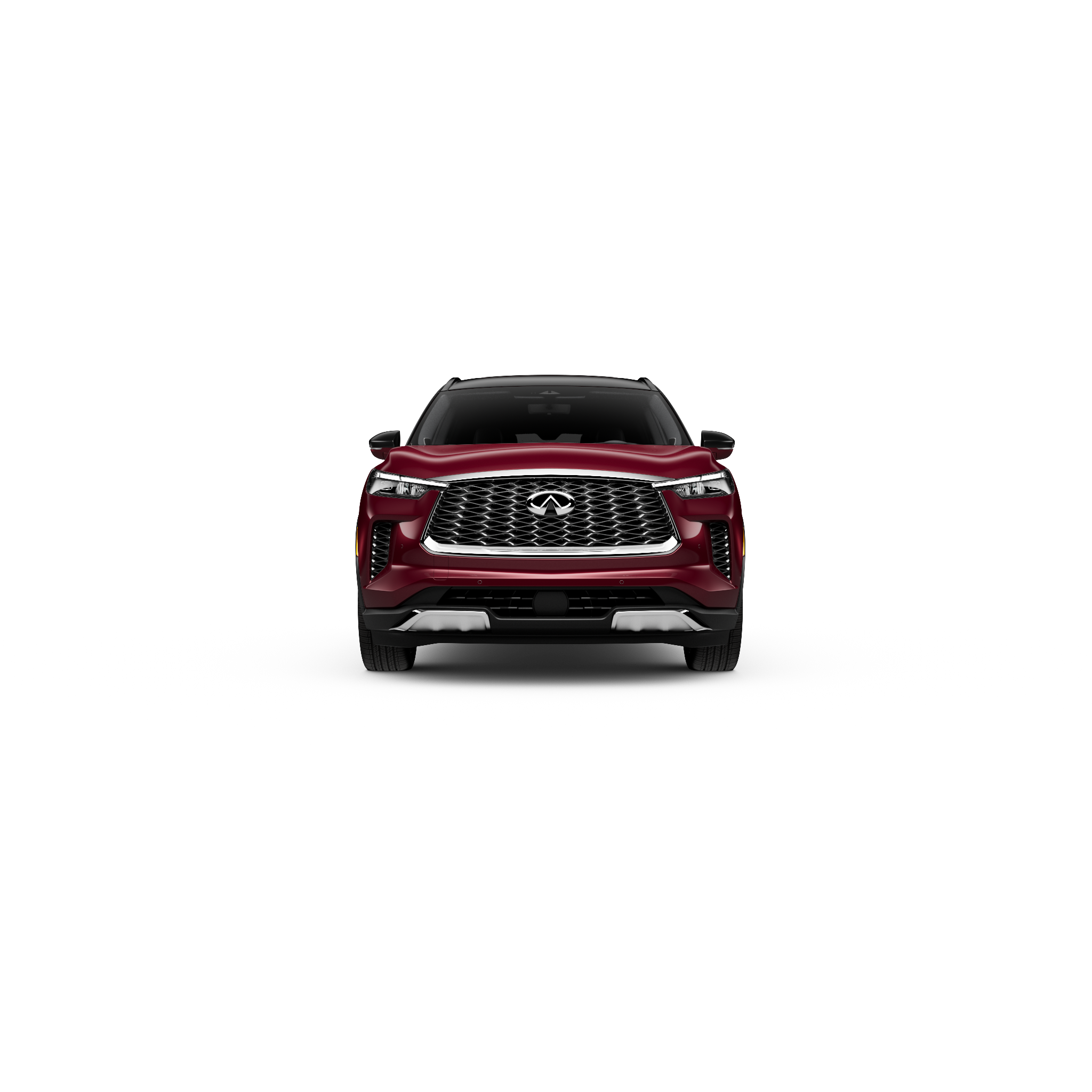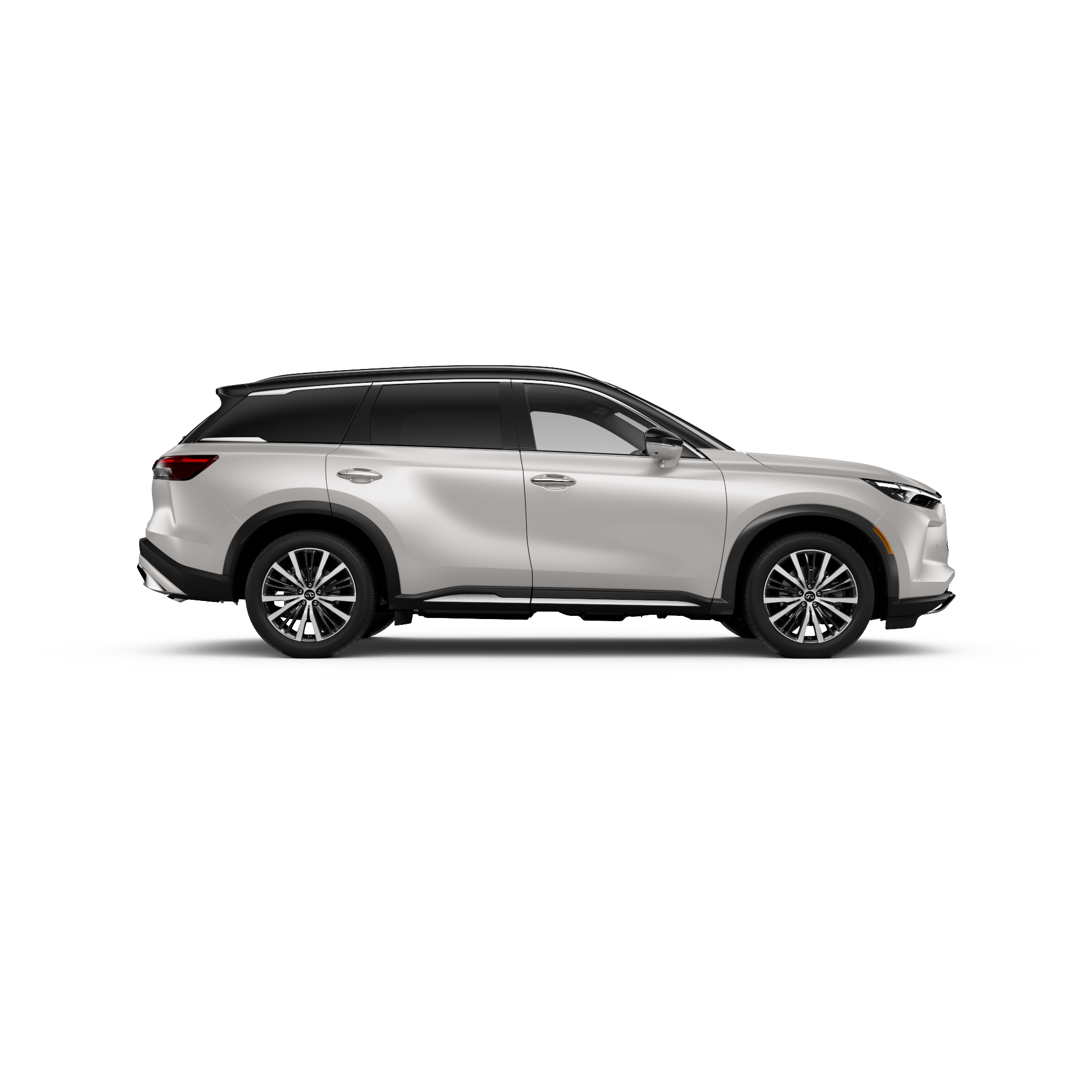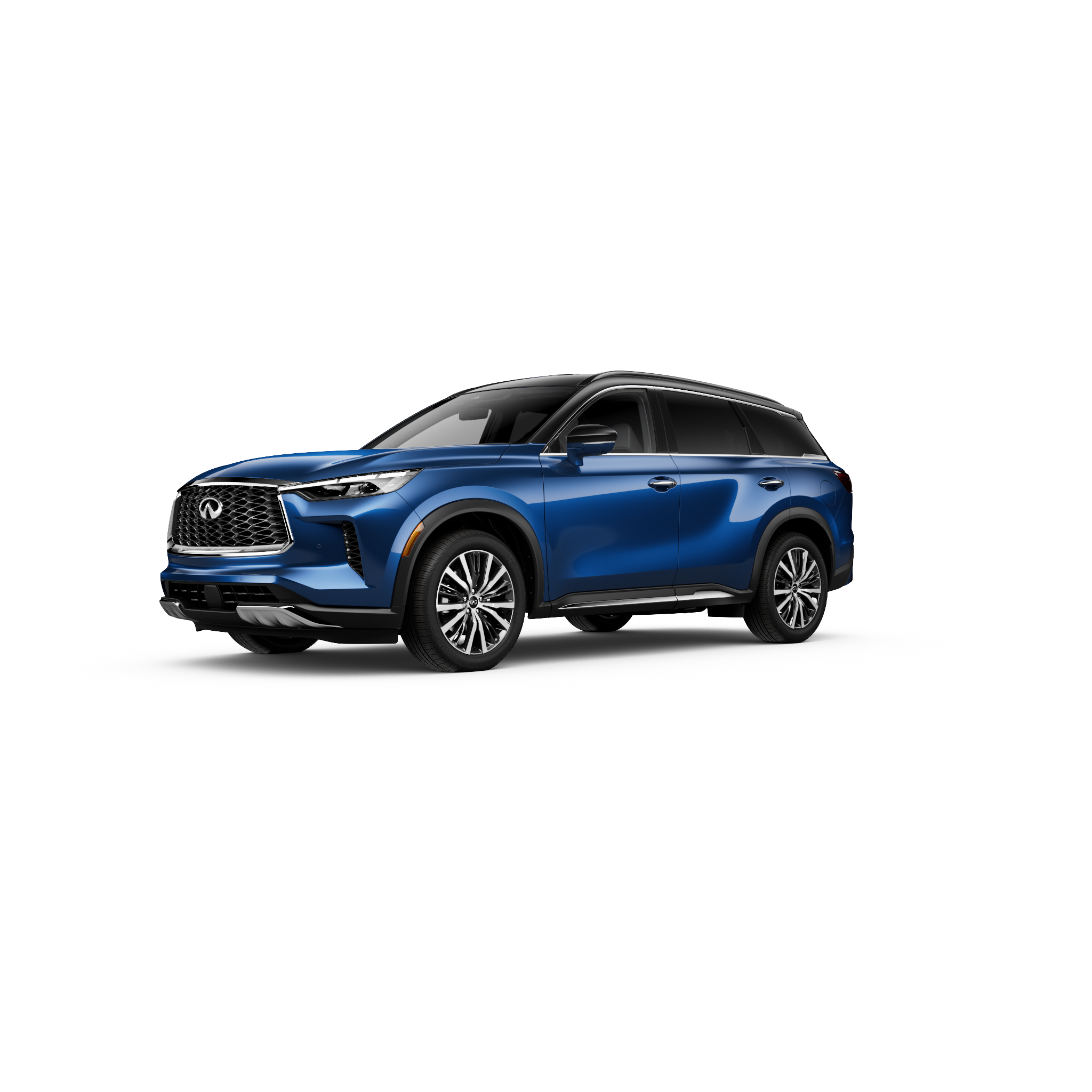 2023 INFINITI QX60 at Glendale INFINITI
The new 2023 INFINITI QX60 is a spacious mid-sized, three-row SUV steeped in luxury and elegance yet still offering exceptional power and a dynamic driving experience. The seven-passenger cabin provides up-to-date technology and infotainment options, while the intelligent all-wheel drive system gives you confidence on any terrain. You'll enjoy driving around Glendale, Los Angeles, and Pasadena in the QX60 from Glendale INFINITI.
Elegance Inside and Out
The 2023 INFINITI QX60 leaves a lasting impression with its clean broad lines and confident demeanor. A high waistline and wide, muscular build give the QX60 a commanding presence. The pronounced hood and sculpted front bumper with a singular under guard define the front end, while broad lines run the body length back to the wrap-around glass of the Vehicles D -pillar. New two-tone styling gives you the option of an all-black roof to contrast with your choice of body color. The interior is a stunning example of INFINITI's belief that luxury should be lived in. The driver-centric cockpit design is elegant and accommodating, with instruments and controls tilted toward the driver, so finding them can be done instinctively and by touch. The tall seating position offers staggard chair height that increases with each row giving rear passengers an optimal forward view. Experience the fine selection of soft leather material INFINITI has chosen for their luxury upholstery, then add the available Black Open Pore Ash Wood Trim for an interior so inviting that you'll never want to leave.
QX60 Power
The 2023 INFINITI QX60 delivers a refined performance with its 3.5-liter V6 direct-injection engine supplying a healthy 295 horsepower and 270-foot pounds of torque. INFINITI goes above and beyond, offering a perfect balance between power and practicality. Its nine-speed automatic transmission provides smooth shifting with an optional manual mode with paddle shifters. All models are available in either front-wheel drive or INFINITI's intelligent all-wheel drive system with five drive modes to tailor your driving experience. Fuel efficiency offers an estimated 21 mpg city and 26 on the highway.
INFINITI Technology
Infotainment for the 2023 INFINITI QX60 is accessed through the 12.3-inch infotainment touchscreen with features like Android Auto and wireless Apple CarPlay integration. Connectivity features include an available wireless phone charging pad and USB ports for up to seven passengers and a 17-speaker Bose Premium audio system available for exceptional entertainment.
Staying Safe
Your new 2023 INFINITI QX60 comes with a generous suite of standard safety features as well as many available advanced driver-assisted features, including Predictive Forward Collision Warning, Rear Automatic Braking, and Forward Emergency Braking with pedestrian detection. Lane Departure Warning alerts you if your vehicle is straying too close to the center line or the shoulder. A Rear Cross Traffic Alert sends a notification when it detects an object behind your car when you are backing up.
INFINITI Premium Care
All 2023 INFINITI vehicles now carry the INFINITI Premium Care service plan as standard coverage. The three-year maintenance plan offers no-cost oil changes, vehicle inspections, tire rotations, and brake fluid service. The program covers all 2023 INFINITI vehicles that have been either leased or purchased.
To find out more about the 2023 INFINITI QX60 or take it for a test drive, visit Glendale INFINITI.
QX60 PURE
As the base trim on the 2022 INFINITI QX60, you're sure to be surprised and impressed with all the features you get to enjoy, making driving more enjoyable. Wireless Apple CarPlay and Android Auto allow you to connect your smartphone to the crossover for convenient access to phone calls, messages, and mobile apps. This model includes 18-inch alloy wheels for a stylish image. Predictive forward collision warning is standard, which warns of potential accidents to provide extra time for the driver to react.
QX60 PURE AWD
This trim includes everything you find on the PURE trim with the addition of intelligent all-wheel drive, which prepares you to take on the challenges of the road. To show off all this capability, the trim includes AWD badging. Leather-appointed seating provides a touch of sophistication for your journeys.
QX60 LUXE
With this trim, you can feel even safer out on the road. ProPILOT Assist includes Navi-link to help the driver out on the road in various situations. Get a better view of what's happening outside of the crossover with the Digital Around View Monitor with moving object detection. Blind spot intervention is also standard and helps you see in the blind spot on the driver side before you switch lanes.
QX60 LUXE AWD
Just like the LUXE, this model for the 2022 INFINITI QX60 is loaded with safety and convenience features. This model also includes intelligent AWD to handle all kinds of road conditions. AWD badging lets others know of the added capability. Climate-controlled front seats keep you warm in winter and cool in summer for your travels.
QX60 SENSORY
This trim takes your technology to the next level with wireless device charging, which means no tangled cords or messy cables. Listen to your favorite road music, sporting events, and other entertainment through the Bose 17-speaker Performance Series audio system. Feel safe with front pre-crash seat belts to keep you secure. An extra USB port in the third row gives your passengers the ability to get online or play games on long trips. Illuminated kick plates are also standard on this trim level along with a motion-activated power liftgate.
QX60 SENSORY AWD
This model comes loaded with all the features of the previous models along with intelligent all-wheel drive to keep you out on the road. AWD badging shows everyone else just what you can do. Relax in massaging front seats to reduce fatigue from those long drives.
QX60 AUTOGRAPH
This premium trim offers more to keep every passenger happy with second-row captain's chairs and quilted semi-aniline leather-appointed seating with contrast stitching for every seat. Customize the cabin with a removable console for the second row. You'll have no problem seeing what's behind with the Smart rearview mirror, which gives you a clear view even if you have passengers or cargo blocking the area. This trim offers an exclusive look with a high contrast roof paired with Graphite Shadow. Moonbow Blue, Warm Titanium, Grand Blue, Majestic White, or Deep Bordeaux.
Packages for the QX60
Make the 2022 INFINITI QX60 fit your lifestyle, whether you like to get away and have some fun or take on the urban jungle. Special packages give you more options and versatility with this crossover.
Performance Audio Package
When you choose this package, you can enjoy a front-row seat to your favorite entertainment with the Bose Performance Series audio system with 17 speakers. Add it to the LUXE and LUXE AWD trim levels.
Vision Package
This package focuses on improving visibility as you travel. It includes an active front lighting system and an enhanced smart rearview mirror. Get information right in front of your eyes with the 10.8-inch head-up display, which projects veh8icle data onto the windshield. This package is available for the LUXE, LUXE AWD, SENSORY, and SENSORY AWD trims.
Tow Package
Enhance the capability of the 2022 INFINITI QX60 with this package. Available for SENSORY AWD, you get a maximum towing capacity of 6000 pounds and hitch receiver and member. A transmission oil cooler and radiator comes with the package to help your engine work harder.
Premier Ownership Benefits
When you own an INFINITI, you're more than just a customer. You become part of the INFINITI family where you can enjoy premium ownership benefits with every model. For instance, you get 24-hour roadside assistance for help any time day or night. If your vehicle is in the shop for any length of time with warranty work, you can drive a courtesy vehicle at no cost. If the issue happens when you're away from home, INFINITI also covers meals and lodging until you can get back on the road with trip interruption protection.
You have the option to buy or lease the 2022 INFINITI QX50 with payments that fit your budget through INFINITI Financial Services. We make it easy to get financing without the numerous applications from multiple lenders when you work with our in-house finance department. Get it all done with one application and a fast response.
INFINITI QX60 Safety
The 2022 INFINITI QX60 hasn't yet been rated by IIHS or NHTSA, but it has received excellent reviews from JD Power for safety. This model received an overall rating of five stars out of five with an overall side crash rating and overall side barrier rating of five stars. This model also received four stars for overall frontal barrier crash rating. These ratings are the same for every trim. Previous models have received the 2019 Top Safety Pick and 2020 Top Safety Pick from IIHS.
Safety Features for the 2022 INFINITI QX60
Feel secure in the 2022 INFINITI QX60, starting with the rear parking sensors and backup camera as you back out of your garage or driveway. This model is loaded with safety features, such as Around View Monitor with moving object detection to give you a better view of your surroundings. Lane departure prevention alerts you if you start to drift into the wrong lane. Use Traffic Sign Recognition to help you recognize when the speed limit changes. This system has the option of prompting the driver to accept the speed change or automatically changing the set speeds without driver interference.
Also on this model is the enhanced ProPILOT ASSIST with Navi-Link. This model is the first in the INFINITI lineup to offer the newest version of the safety package. This updated version provides more driver support with real-time traffic information. Other advances with this system include softer braking and braking sooner when necessary as well as more natural steering assistance. The result is a more comfortable and confident ride. Intelligent cruise control has advanced to where it can maintain speeds going downhill better than with previous versions.
Predictive forward collision warning is standard on all trims. This system provides an alert for a potential accident ahead, giving you time to react and prevent impact or lessen injury. It's safer to switch lanes in busy traffic with blind spot intervention, which lets you know when the way is clear.
INFINITI QX60 Warranty
Enjoy greater peace of mind behind the wheel of the 2022 INFINITI QX60, knowing you're backed by a solid warranty from INFINITI. This warranty is the same as what you get with any INFINITI you choose to purchase. The vehicle comes with basic coverage for all aspects for up to four years or 60,000 miles. A powertrain warranty provides coverage for six years or 70,000 miles. A corrosion warranty covers any development of rust for up to 84 months and unlimited mileage. Additional warranties include the Federal Emission Performance Warranty and Defect Warranty, which is good for 80,000 miles or 96 months.
This limited warranty covers parts and labors if the vehicle needs repaired. It also includes towing if the vehicle is undrivable. To use the warranty, the repair work must be done at an INFINITI dealership. If you have another shop do the repairs or do it yourself or even add unauthorized parts and accessories, you could void this warranty coverage. Before making any changes, you should talk to your dealership.
Glendale INFINITI can take care of all your repair needs with our certified IFINITI technicians who are knowledgeable about the latest in INFINITI technology and systems. The service department can make any repairs under warranty.
Certain components of the 2022 INFINITI QX60 have their own warranty. For instance, the battery is covered based on the age or the length of time it has been in service. During the first two years of use, the battery is replaced free of charge for the owner. During months 25 to 32, the owner would be charged 25 percent of the cost of replacement. For months 33 to 50, the owner would be responsible for half the cost. For months 51 to 84, the cost to the owner would be at 75 percent. The warranty ends after month 84.
Tires are another component with a separate warranty. This coverage depends on the life of the tire left based on the tread wear or mileage. Coverage varies based on manufacturer, but you can find out the details from the dealership as to what your part of the cost of replacement would be.
Extended Coverage for the QX60
Once the original manufacturer's warranty runs out, you can still be protected in your 2022 INFINITI QX60 with an extended warranty, which you can purchase with your new vehicle. This coverage provides peace of mind that you won't be left with expensive repairs as your vehicle gets older.
You can purchase the Elite Extended Protection Plan, which takes over after the original warranty ends. This coverage is in effect for up to 120,000 miles or eight years. Roadside Assistance is included if you need assistance while driving your 2022 INFINITI QX60.
INFINITI QX60 Accessories
Genuine INFINITI accessories are designed to work with the 2022 INFINITI QX60 for an accurate fit and premium performance. You can find products for the exterior and interior to fit the way you want to personalize your ride.
These accessories can be professionally installed at the time of purchase, which protects your warranty. You'll find products to protect your vehicle, keep it clean and organized, and to offer added convenience. Talk to the sales team at Glendale INFINITI to find out which accessories to add to suit your lifestyle.
The History of the INFINITI QX60
The INFINITI QX60 came from the INFINITI JX with a name change for the model year 2014 when the manufacturer changed its naming system to numbers and Q or QX. This model was first introduced at the Los Angeles Auto Show in 2011 and sold as the JX35 for the 2013 model year.
A unique addition to the INFINITI lineup, the QX60 was the first three-row crossover to appeal to larger families. Powering the model was a 3.5L V6 engine with 265 horsepower and 248 lb.-ft of torque and paired with a continuously variable transmission.
With the second-generation model, navigation was added along with advanced safety features. Drivers could feel more confident with systems, such as forward braking, lane departure warning, and forward collision warning. Also new this year was a hybrid model.
A major facelift came about for the 2016 model year with updated front and rear fascias. Headlights were modernized with an updated cabin. Additional USB ports made connectivity easier while new packages added more features. Blind spot warning and distance control assist were added for improved safety.
More power came to the QX60 in 2017 with a 3.5L direct-injected V6, offering 295 horsepower and 270 lb.-ft of torque. Wi-Fi was also added while the Limited Edition trim was added to the lineup for the 2019 model year.
INFINITI unveiled the second-generation model for the QX60 in June 2021. Towing has improved for this redesign with an integrated hitch receiver and pre-wiring harnesses added to certain trim levels. The L51 offers seven seats with a rear bench seat which has room for a storage box.
How to Make the 2022 INFINITI QX60 Your Own
If all of these details have you excited about the new 2022 INFINITI QX60, you'll want to visit Glendale INFINITI to see this model up close. Schedule an appointment or just stop by the dealership to take this crossover for a test drive. Our sales team will answer any questions you may have and show you how the features operate. They will help you choose the options you want to customize this model as your ride.
You can also talk to the finance department for financing. Our finance experts will help you get set up for a car loan that fits your budget and financial goals. You can even get started at home before you come in by filling out a quick and easy application. After you're pre-approved for a loan, you'll get to enjoy the fun part of making this model your own.
But your 2022 INFINITI QX60 at Glendale INFINITI and discover for yourself just how much fun you can have behind the wheel of this crossover.